What is a "hipster"? A good definition is "a bourgeois bohemian," someone who is safely, superficially, predictably unconventional; someone, like a medieval courtier, who adheres to certain shifting protocols. Hipsters are usually fickle, bitter and filled with fear.
A "faux-hipster" then is someone who affects the coolness of a hipster but with the intention of buttressing the mainstream, the conventional, the "square" world. A faux-hipster is the serpent eating its tail, Ol' Blue Eyes backing Reagan.
MSNBC has built its brand on the faux-hipster, and FiveThirtyEight, Nate Silver's ESPN project, has followed along, leaning on the nerdy, geeky, wonky aspects of the millennial hipster.
Recently a Bernie Sanders presidential run in 2020 has received some attention. Last week Vox's Matt Yglesias argued that "
Bernie Sanders is the Democrats' real 2020 frontrunner
." Yesterday Common Dreams published "
It's Too Early, Says Bernie Sanders, But 2020 Run 'Not Off The Table'
"
And this morning FiveThirtyEight has a delightful chat, "
Is Bernie Sanders Really The Democratic Front-Runner?
," I think it is a must-read because it shows how lost the Democratic elite are. Nate Silver is attacked by his three colleagues for arguing the obvious -- Bernie is the front-runner. Take a taste:
harry:

If you're going to use Sanders's prior support, then why is he polling at less than half of what he got in 2016? Doesn't that suggest that a lot of that support was merely anti-Clinton and not pro-Bernie?
natesilver:

Because they're polling a ballot with 14 candidates, whereas it was a two-horse race in 2016. I dare you to look up Sanders's favorability ratings with Democrats, Harry!
harry:

I dare you to look up Trump's favorability ratings with Republicans even after he entered.
clare.malone:

Cool impasse.
natesilver:

I'm not sure why you're being such a hipster about this, Harry. Sanders is really well liked among Democrats. He was second last time. He's leading in the polls now. Isn't it obvious that he's the front-runner?
If you read through the round table a couple of things rise to the top. Democratic elite opinion, here represented by FiveThirtyEight writers Harry Enten, Clare Malone and Perry Bacon Jr., is waiting, pining, begging for Elizabeth Warren to get into the presidential race. (Warren is better than Hillary, but I think the outcome would be the same because she can't juice turnout of the "Obama coalition" -- minorities and young people.) Bernie's candidacy is once again being written off because he allegedly doesn't have the support of black voters. So we can expect more and possibly worse race-baiting in 2020. It's going to be the Super Tuesday firewall all over again. Divide and conquer. And if Bernie is blocked, another Trumpocalypse.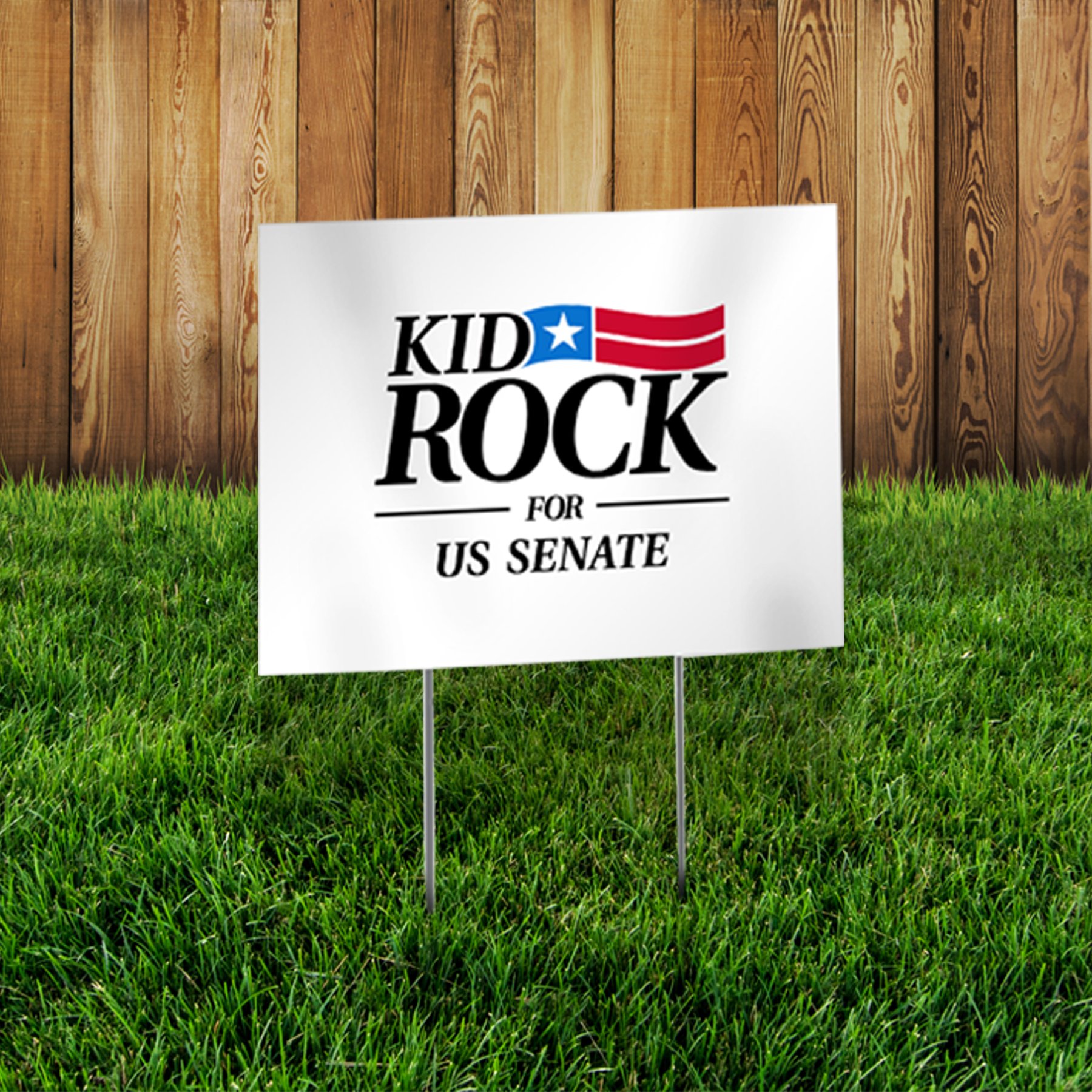 For a real hipster take on potential candidacies there is yesterday's
Slog
from Charles Mudede, "
Hick Hopper Kid Rock Running for Senate
," about Kid Rock challenging Debbie Stabenow in Michigan:
This afternoon, "rapper," scratcher, and country singer Kid Rock tweeted that recently launched website

Kid Rock For Senate

is the real deal. In 2018, he will run against the Democrat Debbie Stabenow, Michigan's senior US Senator. In 2012, Kid Rock supported Mitt Romney, and his song "Born Free" was Romney's campaign theme. In 2016, Rock supported Donald Trump's successful run. In 2017, he visited the White House with Sarah Palin and Ted Nugent, and famously mocked Hillary Clinton's official portrait.
The album that made Kid Rock Kid Rock (his real name is Robert Ritchie) is Devil Without a Cause. It was released in 1998, sold a gazillion copies, and introduced the world to "hick hop." Rock is not much of a rapper, indeed he's what we once called wack; but he can work the wheels of steel like an old school DJ. In this video, you can see him light up and smoke a cigar, and pour whisky in to a glass while cutting records down to the bone.
Rock also appeared on a sex tape with Creed's Scott Stapp. In this video, which was filmed in 1999 and entered the eternity of the internet in 2006, his cock is sucked by more than one woman. Recently, Rock's glass dildo was "subpoenaed in Insane Clown Posse lawsuit."
All of that said, Rock has not yet filed for the senate race. But if he does, if he actually runs,

Stranger

news editor Steven Hsieh thinks he will win.
Now that's some fine hipster writing.